Not sure which shade cloth colour to choose?
Our high quality shade cloth material is perfect for the harsh Australian climate and comes is a variety of colours and UV ratings. We're very happy to discuss your colour and UV requirements to ensure that you get the perfect sail for your application.
See below our range of Shade Cloth colours.
Rainbow Shade Z16
For more information on the Rainbow Shade Z16 colour range, click here. The range of featured colours is below: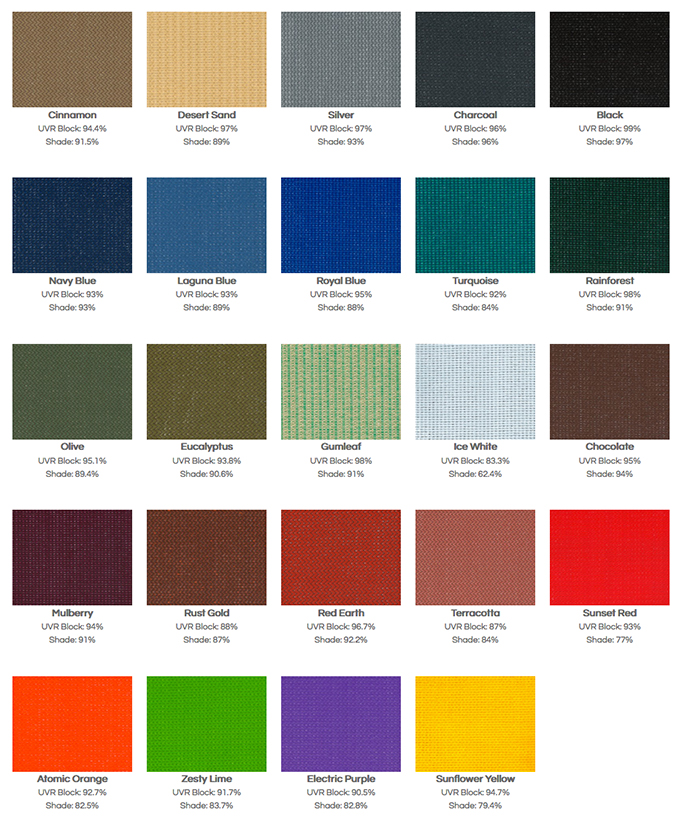 Rainbow Shade eXtreme 32
For more information on the Rainbow Shade eXtreme 32 colour range, click here. The range of featured colours is below: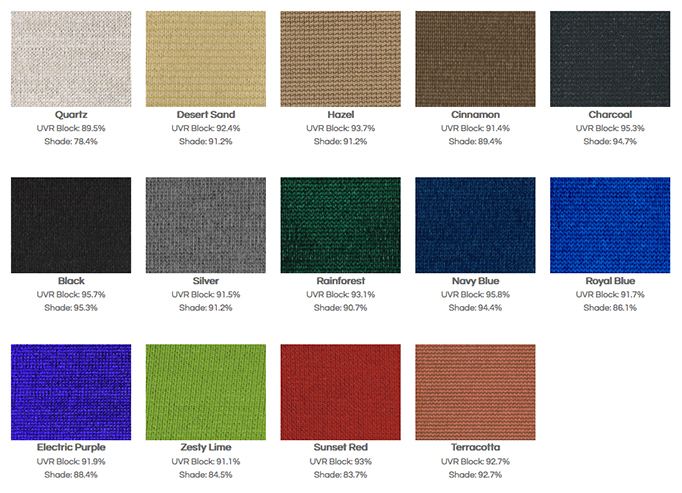 Monotec 370
For more information on the Monotec 370 colour range, click here. The range of featured colours is below: