Steel Powder Coating Range
Quick links to the range:
Colorbond
For more information on the Colorbond colour range, click here.
The range of featured colours is below: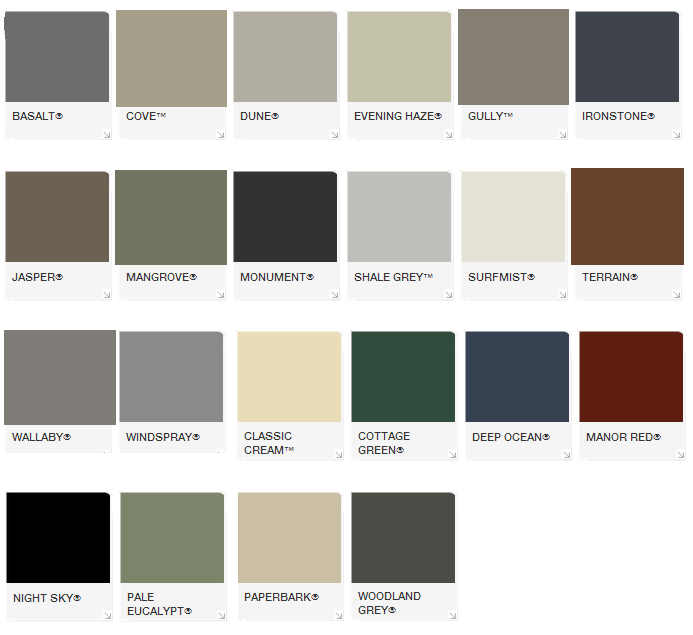 Interpon Powder Coatings
There are hundreds of colours in the Interpon range. For a listing of the complete range, click here.
Steel posts can come in a variety of colours.
To take your shade sail or structure design to the next level we have a fantastic range of colours for your posts and steel structural components. Besides the colours indicated below, Black and White are also available.
Why don't you
Call Serious About Shade

now?

It'll give you a chance to discuss your ideas with someone who really knows and we most certainly will not pressure you to buy anything.