Jumping Cushions
Our standard Jumping Cushions are 9m wide by 20m long. The outside size of the cushion is not including the in-ground edging. The cushion is made with seven panels of the highest quality of vinyls.
Serious About Shade has developed a range of in-ground anchoring systems to overcome inefficiencies, we experienced when replacing worn cushion tops previously commissioned by our competitors.
Our latest anchoring design has overcome a range of shortcomings that we had found while replacing our competitor's commissioned cushion tops:
Reduced chance of damaging footings when replacing cushion tops
Stronger more durable anchor
Cushion anchoring and cushion tops are not affected by any kinds of ground conditions eg; sodden or dry and cracked soil
Jumping Cushion Tops
Serious About Shade only use the highest quality of vinyls and construction to maximise the life of your cushion, while offering a large range of colours to best suit your requirements as well as fully installing brand new jumping cushions. We at Serious About Shade are confident we can cater to any size requirements from the largest tot he smallest projects. If you didn't have the opportunity for us to install your original Jumping Cushion, don't hesitate to contact us for any maintenance. We are able to provide a replacement service in as little as one week (conditions apply).
Blower Fan
Serious About Shade has sourced fans that offer excellent performance so we are confident that we have the best fan for the job. Some of these fan's features include:
Full steel construction
Whisper quiet
Low power construction
German made quality
Excellent value for money
Designed to work continuously if required
2 years warranty
Variable speed control option enables the cushion pressure to adjust for summer/winter. (Hot air is less dense; making a softer air cushion, increasing fan speed will overcome this).
Cushion Shade Covering
Serious About Shade has you covered. We offer a wide range of options to best suit your requirements and budget. A covered cushion will extend the life of your cushion.
Jumping Cushions are made from a high quality material that comes in a variety of colours. These colours are shown below: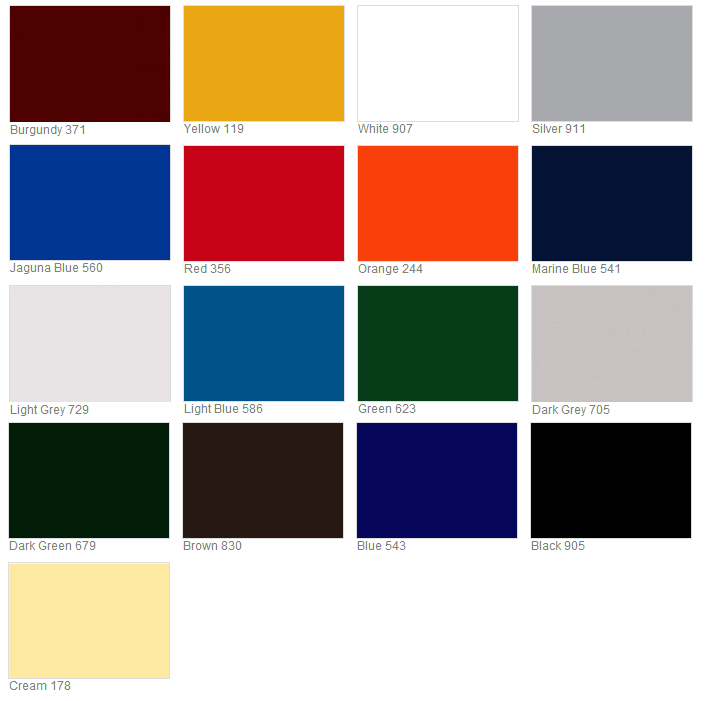 Different types of commercial jobs...
Why don't you
Call Serious About Shade

now?

It'll give you a chance to discuss your ideas with someone who really knows and we most certainly will not pressure you to buy anything.